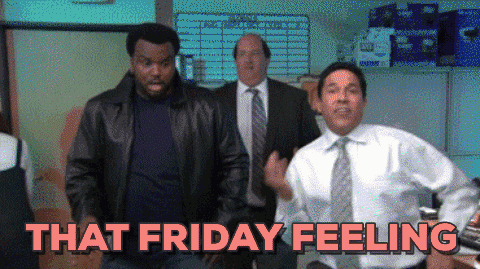 ​
March 24-26
We've just left Nowruz behind, the feast celebrating the arrival of spring, and the new season is making its presence felt already. This weekend Istanbul is hosting a plethora of events, adding to the joys of spring.
Istanbul Film Festival tickets will be on sale from 10:30am on Saturday. If you don't want to miss these great titles, including a restored Turkish classic, get your tickets as soon as they go on sale. 
Earth Hour is at 8:30-9:30pm on Saturday, March 25 this year. The aim of WWF's campaign is to remind the world about global warming and its effects. Buildings such as Kanyon and Garanti Bank Headquarters will turn off their lights for an hour. You can join in by doing the same!
Our March/April issue is also out! Grab your copy from D&R, Remzi Kitabevi, and Macro Center branches around the city to get insight into what happening in the following two months. Too lazy to go out? Get a hard copy delivered to your door via The Guide Shop. If you would prefer to read it on your smart devices, here's the digital edition of the magazine. 
Subscribe to our weekly newsletter to get articles on the city, new openings, discounts, upcoming events and ticket sales all packed in one email, sent on Wednesdays. 
Where to travel for a weekend getaway
If you are in the mood for to travel this weekend, we have a bunch of suggestions.
Turkey's Black Sea region boasts mesmerizing landscapes and authentic food - and Çamlıhemşin is one of its hidden treasures, waiting to be discovered.
Discover the old Ottoman capital of Bursa's unique nature and good food — just a couple of hours from the hustle and bustle of Istanbul.
Discover the Thrace region with all the vineyards and greenery and local delicacies. Get to know the grapes of Thrace before you go and make sure to print out this itinerary before you hit the road.
Interested in Mimar Sinan's work and up for a road trip to a former Ottoman Empire capital? Edirne awaits.
Before you discover another side of Cappadocia with our latest issue, get all the details that a few people know about this magical land.
#morningcoffee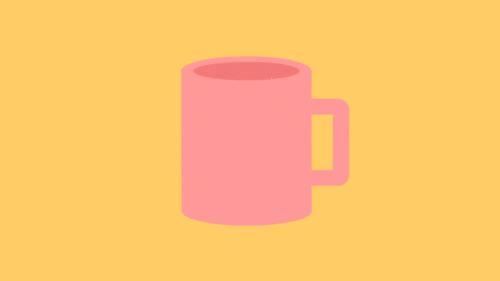 Dezso Coffee, a pet-friendly, third-wave coffee spot sounds like a right fit for the tranquil streets of Kalamış. You choose your regional coffee and third-wave technique, and the baristas will prepare your drink just the way you desire. Go for an affogato to cool down during the hot spring days to come. Fener Kalamış Caddesi No. 92/6, Kadıköy; T: (0216) 346 39 70
Building on years of experience in South Africa, At Origin brings true specialty coffee to Istanbul. With carefully selected African beans grown in small batches and prepared at their Istanbul roastery, this is a place for connoisseurs. Its location means it will easily become your new work-meeting favorite. Try the Rwandan double espresso or the Ethiopian iced mocha! Gazi Umur Paşa Sokak No. 6/A, Balmumcu; T: (0212) 217 11 10
Where to have breakfast and brunch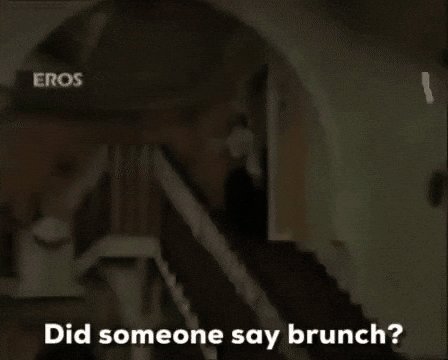 If you want to light up your Sunday brunch with a live jazz performance, head to Tamirane. Ideal for families or large groups, the restaurant offers an international menu with Turkish specialities. 
Enjoy gorgeous Aegean produce, freshly-made breads and homemade preserves at Çeşme Bazlama Kahvaltı in Nişantaşı, now serving Thursday to Sunday. Previously only open on the weekends, you can avoid the big crowds by having a sneaky, leisurely weekend breakfast lead-up. Osman Fahir Seden Sokak, No 8/B, Nişantaşı; T: 0532 556 0135
Located on the terrace of a historic Bebek building, Mangerie's Bosphorus view is so stunning that it can alone satisfy your hunger. However, Mangerie's great choice of Turkish and western breakfast options is the reason the restaurant is the hotspot of the neighborhood.
Why wait until Sunday for brunch? Four Seasons Istanbul Sultanahmet's Saturday brunch is our favorite place to dine on gözleme and to choose dainties the lavish open buffet. 
Doesn't fit the bill? Here's a roundup of best hotel brunches in the city.
Where to eat and drink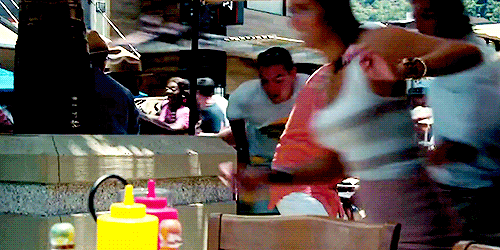 The newly hip neighborhood of Reşitpaşa is still evolving, and Mittag is one of the coolest restaurants to emerge so far. In the kitchen, chef Fatma Yıldırım is making wonders with an MSA education and Mikla experience under her belt.
For a light lunch or dinner, all in a single bowl, head to Kase No. 16 this weekend. Select from 12 varieties and match them up with a cup of tea from Melez Tea. 
Done up like a slick Manhattan lounge with a predilection for French extravagance, Must is designed with you and your well-coiffed friends in mind. This drinking and dining spot is dark and sexy space, lending itself to multiple drinks, late evenings and live music. Cocktails have appropriate zazz, perfect paired with pizza or a plate of salmon gravlax from the international menu. 
Dive into a fine pair of buns with SushiCo's latest brainchild - BunCo. Steamed Chinese buns come filled with everything from fried chicken to falafel - and they're pretty darn good!
It was a love at first sight at the Long Bar for us and we are sure you'll love the craft cocktails each with its own story on the menu. In addition to the talented bar crew, Jazz nights on Fridays and DJ performances on Saturdays are the reasons we keep going back there. 
Melding food you might find at a sports bar with an elevated cocktail concept, Socrates Bistro brings together two worlds and gives them both heft. Start the evening sipping cocktails like a powerful Aqua Vitae, a mingling of infused whiskey, elderflower and barrel-aged bitters, or a pretty Meine, made of prosecco, aperol and pink fruits. Fuel the night with a delicious artichoke and spinach gratin (served with tortilla chips) and homemade currywurst with slim, crispy fries. Plan on reserving a table or you'll feel the squeeze. Open daily, 10am-midnight. Fırın Sokak 6, Teşvikiye; T: (0212) 900 26 33
Events this weekend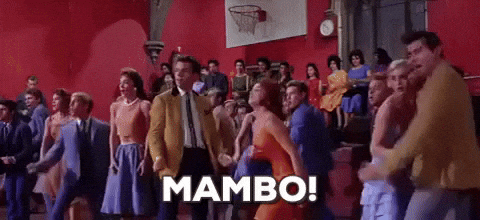 The Sonar music, creativity, and technology festival is coming to Istanbul for the first time on March 24-25. The festival has been held in Barcelona since 1994, bringing a fresh and avant-garde approach to dance and electronic music. Check the festival program here. Tickets available from Biletix.
Ayhan Sicimoğlu and Latin All Stars are playing at Babylon Bomonti on Friday night. One of Turkey's most respected percussionists, Sicimoğlu unites the sounds of South America, including salsa and reggaeton, with Turkish traditional sounds.
Nike Air Max is celebrating its 30th birthday with a series of events on Saturday at Nike Air Quarters inside the Sakıp Sabancı Museum. The talks and events are curated by Les Benjamins' creative director Bünyamin Aydın. The event is free, with registration on Nike's website.
Azerbaijani pianist Islam Manafov will display his world-renowned skills at Cemal Reşit Rey Concert Hall on March 25.
Local alternative band Rebel Moves will perform at Babylon Bomonti at 10:30pm on March 25. The band's songs "Sheep," "Bandare," and "Are You Satisfied" became instant hits. Their lyrics come in English, French, Turkish, and a made-up language peculiar to the band.
Folk-jazz band Kolektif İstanbul will take the stage at Salon İKSV at 10:30pm on Saturday night. They are known for their mix of Anatolian and Balkan sounds with jazz. 
The Yolcu Tiyatro theater group is performing the play Joko'nun Doğum Günü (Joko's Birthday) at Sahne Pulchérie on March 25. Written by French playwright Roland Topor, this play takes an absurdist approach to relationships of domination in modern society. The main character Joko begins to experience the perils of compliance when people agree to carry others on their backs. The play is in Turkish with French surtitles.
Istanbul's Social Inclusion Band is coming to Babylon for a performance on March 26. This group, formed over a decade ago, features disadvantaged members of society and thereby shows that music has no borders or boundaries. This event is free and open to the public. 
Plus...
Remember the arcade salons in your childhood? The Game for Big Kids is the modernized version of those places with a full bar to get your spirits (and courage) up. Take the stage and do a dance-off with friends, lock yourselves in the karaoke or Guitar Hero rooms, or occupy the FIFA corner with your bros. Into zombies? You are welcomed, too. Here are 5 more reasons to visit The Game this weekend.
Discovering the city…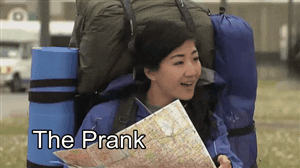 Whether you've been living here for a while or you're just a holidaymaker visiting for the weekend, here are some suggestions to get started on your Istanbul trip.
The Bosphorus looks amazing under early spring sunshine, get a table at one of these restaurants. 
A city this culturally-rich has loads of museums. If you don't know where to start, check out this top 7 museums in Istanbul list to shape an idea.
Examine the Ottoman blanket over the city, and you'll find Byzantine remnants everywhere. Here are 7 landmarks along the former main street of Constantinople.
Learn more about the Hagia Sophia with this detailed piece and discover its detailed beauty.
If you are in the mood for art…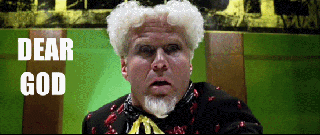 The Research Center for Anatolian Civilizations' new exhibition The Characters of Yusuf Franko: an Ottoman Bureaucrat's Caricatures brings together colorful and comical portraits of Ottoman politics in the late 19th century, as seen through the eyes of diplomat Yusuf Franko. From Italian ambassadors to Ottoman pashas and French singers, Franko depicted the icons of his Istanbul world. Through his pictures we learn about an empire that had complicated relations with Europe while maintaining its Middle Eastern identity. See the exhibition until June 1. 
Artist Feyhaman Duran, now the subject of a large exhibition at the Sabancı Museum, is one of Turkey's talented curiosities. Born in the Ottoman Empire, made in the Turkish Republic, master of Arabic calligraphy and Western painting, trained in Istanbul and Paris – Duran's life combines many opposing aspects of Turkish culture. The exhibition Feyhaman Duran: Between Two Worlds continues at the Sakıp Sabancı Museum until July 30. Learn more about the artist's life and the exhibition here.
One of the most influential photographers of the 21st century, Roger Ballen's Retrospective is available for your eyes to see at Istanbul Modern.
Where to shop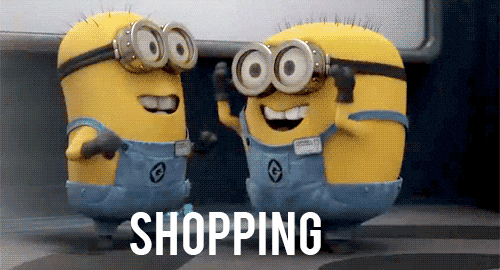 Adidas Originals
Adidas Originals is opening its first originals concept store in Istanbul tomorrow, based on an aesthetic of street culture. The store will host events similar to Adidas' pop-up store in Karaköy last year. Teşvikiye Caddesi No. 17, Nişantaşı.
This 1,500 square meter multi-brand store showcases 28 young Turkish designers, many of whom are making their first debut into a dedicated retail space. Whether you're searching for accessories or a full outfit, you're sure to find something unique here. Plus, Tuvanam's fashion week show will be available after March 24 at Gizia Gate! Abdi İpekçi Caddesi No.19/1, Nişantaşı. T: (0212) 234 63 74/75 or shop online www.gizia.com.
COS
Swedish brand COS' new location on Bağdat Caddesi is the biggest one in Turkey with 650 square meters of space. The brand offers timeless designs, clean silhouettes, and innovative techniques with functional details for the modern souls. Designs are inspired by art, architecture and technology rather than fashion trends. Bağdat Caddesi, No:468/1A, Kadıköy, (0216) 416 57 85 There are COS stores at Zorlu Center and İstinyePark shopping malls as well.
This is the store for the practical urban fashionista, seeking accessories that look good and will stand the test of time. Think water-repelling Kanken backpacks, impossibly chic Komono sunglasses, Stance socks and more. Serdar-ı Ekrem Sokak No. 9, Galata. T: (0212) 270 65 16
A purveyor of simple, modern basics for men, this shop stocks button-down shirts, sweaters, pants, and shoes, plus matching lifestyle accessories. With local brands ranging from Tox Atelier, Müz and Nyks to Happily Ever Paper, Niyo by Niyazi Erdoğan to Shoefill, Bey is not only a destination for shoppers seeking comfortable, affordable basics, but also a hub for emerging Turkish lifestyle and fashion labels that cater to the modern gentlemen of this bustling city. Kemankeş Karamustafapaşa Mahallesi, Mumhane Caddesi No.54/1 Karaköy; T: (0532) 700 59 55
The Istanbul fashion Mecca's new location for the trend-savvy is not only for shopping, it is also an "it" crowd hang out. The showroom features fashion collections and accessories by well-known and up-and-coming creatives, along with home decor pieces, books and artworks. Perfect for finding that one-of-a-kind gift. Valikonağı Caddesi No.6/A, Nişantaşı. T: (0212) 259 88 90