February 17-19
Valentine's Day came and went pass like a storm of pink hearts and red roses. Despite this frenzy, the week was a rather depressing one. But no worries Istanbulites, this weekend is sunny and packed with events.
Subscribe to our weekly newsletter to get articles on the city, new openings, discounts, upcoming events and ticket sales all packed in one email, sent on Wednesdays. 
#morningcoffee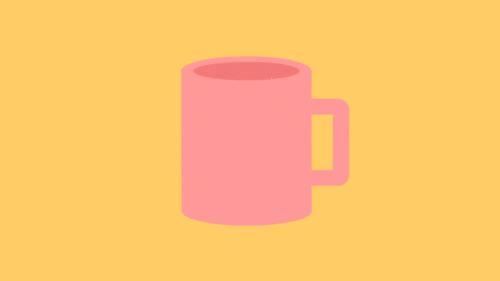 One of our favorite spots to get our daily caffeine dose in Moda, Ben Coffee Roasters pleases your ears with great music as well as your palate. Bademaltı Sokak No.36/B, Moda
Not Just Coffee serves rich, flavorful coffee made from their own special blend of coffee beans. The cafe itself is on a quiet street, and is one of the prettiest in Cihangir. The cafe has seating on the pavement outside, with a charming view down the neighborhood's side streets. Anahtar Sokak No. 3/A, Cihangir
Where to have breakfast and brunch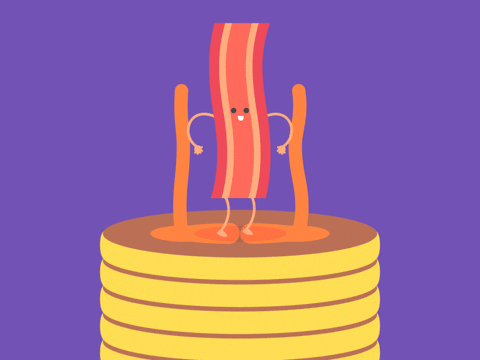 Enjoy gorgeous Aegean produce, freshly-made breads and homemade preserves at Çeşme Bazlama Kahvaltı in Nişantaşı, now serving Thursday to Sunday. Previously only open on the weekends, you can avoid the big crowds by having a sneaky, leisurely weekend breakfast lead-up. Osman Fahir Seden Sokak, No 8/B, Nişantaşı; T: 0532 556 0135
Located on the terrace of a historic Bebek building, Mangerie's Bosphorus view is so stunning that it can alone satisfy your hunger. However, Mangerie's great choice of Turkish and western breakfast options is the reason the restaurant is the hotspot of the neighborhood.
Why wait until Sunday for brunch? Four Seasons Istanbul Sultanahmet's Saturday brunch is our favorite place to dine on gözleme and to choose dainties the lavish open buffet. 
Where to eat and drink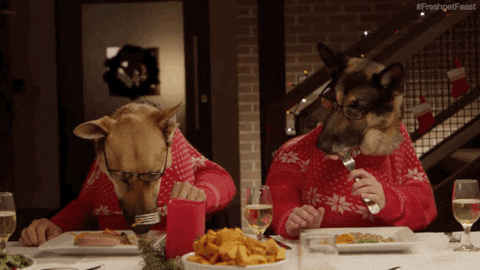 Melding food you might find at a sports bar with an elevated cocktail concept, Socrates Bistro brings together two worlds and gives them both heft. Start the evening sipping cocktails like a powerful Aqua Vitae, a mingling of infused whiskey, elderflower and barrel-aged bitters, or a pretty Meine, made of prosecco, aperol and pink fruits. Fuel the night with a delicious artichoke and spinach gratin (served with tortilla chips) and homemade currywurst with slim, crispy fries. Plan on reserving a table or you'll feel the squeeze. Open daily, 10am-midnight. Fırın Sokak 6, Teşvikiye; T: (0212) 900 26 33
Get on an unmatched food experience with Sheraton Grand Istanbul Atasehir's new "paired" menu! Premium wines with above 85 points from Wine Spectator, a fine selection of local beers, and innovative tastes are available at the hotel's Terrace Bar until the end of the year. We say, put it on your to-do list this weekend!
For a drink to remember, head to Mr. Cas Lounge, set on the 7th floor of Mr. Cas Hotel in the lovingly restored Guney Palas building. The interior is breathtaking, boasting vivid, rich colors, a rooftop terrace, a pretty bar serving good cocktails and a massive sculpture that will dominate any conversation. It is one of those unique places where past and present combine seamlessly, and draws you into its rarified atmosphere.  Ring the bell to get inside. Find out more here
Eataly's executive chef Claudio Chinali has interpreted the heritage of an Italian locanda (which serves homestyle food, similar in atmosphere to a Turkish lokanta) and created an exclusive menu. In addition to the food itself, creative minds at Eataly have crafted a pop-up Italian locanda, La Trattoria, inside the store, complete with its own interiors to evoke an intimate, authentic atmosphere. The pop-up and exclusive  menu  will be  available for you to try at Eataly until the end of February. Here's a sneak peek of the menu.
Events this weekend
Friday, February 17
The Yolcu Tiyatro theater group is performing the play Joko'nun Doğum Günü (Joko's Birthday) at Sahne Pulcherie on February 17 and 18. The performance is in Turkish with French surtitles. Tickets available on Biletix.
Celebrated Jazz vocal Jehan Barbur will perform at Bleu Lounge at The Ritz-Carlton at 10pm.
Turkish jazzman Emin Fındıkoğlu is leading his quartet at the Pera Palace Hotel Jumeirah's Orient Bar.
Known for their unique take on Middle-Eastern tunes, Acid Arab, formed of Parisian duo Guido Minisky and Hervé Carvalho, will be performing at Babylon
Friday night ends at Klein! Style-ist, Furkan Kurt, and Efe Kantel will take over the DJ booth to fire up the crowd.
Saturday, February 18
As in previous years, !f Istanbul is opening with a fun-filled party. Synthpop duo Jakuzi will kick off the night, Tolerance Break is to perform electronica sounds with live instruments, and DJ Ece Özel will fill the space with disco, house and techno songs. 
Plus...
Remember the arcade salons in your childhood? The Game for Big Kids is the modernized version of those places with a full bar to get your spirits (and courage) up. Take the stage and do a dance-off with friends, lock yourselves in the karaoke or Guitar Hero rooms, or occupy the FIFA corner with your bros. Into zombies? You are welcomed, too. Here are 5 more reasons to visit The Game this weekend.
Where to shop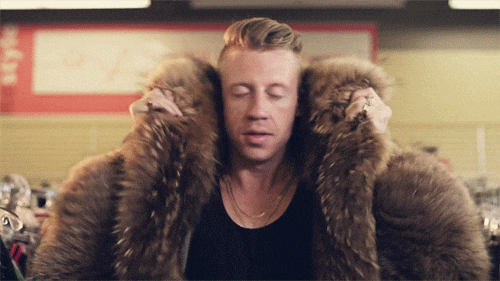 This 1,500 square meter multi-brand store showcases 28 young Turkish designers, many of whom are making their first debut into a dedicated retail space. Whether you're searching for accessories or a full outfit, you're sure to find something unique here. Abdi İpekçi Caddesi No.19/1, Nişantaşı. T: (0212) 234 63 74/75 or shop online www.gizia.com.
Recently moved to a new location, Shopi go offers a unique shopping experience that brings together more than 200 prestigious designers. In addition to great fashion, you'll also find books, technology, illustrations and designs. Ahmet Fetgari Sokak No. 62, Teşvikiye. T: (0212) 444 86 84 
COS
Swedish brand COS' new location on Bağdat Caddesi is the biggest one in Turkey with 650 square meters of space. The brand offers timeless designs, clean silhouettes, and innovative techniques with functional details for the modern souls. Designs are inspired by art, architecture and technology rather than fashion trends. Bağdat Caddesi, No:468/1A, Kadıköy, (0216) 416 57 85 There are COS stores at Zorlu Center and İstinyePark shopping malls as well.
This is the store for the practical urban fashionista, seeking accessories that look good and will stand the test of time. Think water-repelling Kanken backpacks, impossibly chic Komono sunglasses, Stance socks and more. Serdar-ı Ekrem Sokak No. 9, Galata. T: (0212) 270 65 16
A purveyor of simple, modern basics for men, this shop stocks button-down shirts, sweaters, pants, and shoes, plus matching lifestyle accessories. With local brands ranging from Tox Atelier, Müz and Nyks to Happily Ever Paper, Niyo by Niyazi Erdoğan to Shoefill, Bey is not only a destination for shoppers seeking comfortable, affordable basics, but also a hub for emerging Turkish lifestyle and fashion labels that cater to the modern gentlemen of this bustling city. Kemankeş Karamustafapaşa Mahallesi, Mumhane Caddesi No.54/1 Karaköy; T: (0532) 700 59 55
The Istanbul fashion Mecca's new location for the trend-savvy is not only for shopping, it is also an "it" crowd hang out. The showroom features fashion collections and accessories by well-known and up-and-coming creatives, along with home decor pieces, books and artworks. Perfect for finding that one-of-a-kind gift. Valikonağı Caddesi No.6/A, Nişantaşı. T: (0212) 259 88 90
If you are in the mood for art…
If a picture tells a thousand words, then does an object tell a million? The Museum of Broken Relationships thinks so. Objects from Turkey and the world tell stories of love and loss. From a wedding dress to a wooden hand, all of these objects were left behind by exes as scrap or souvenirs. This weekend is your last chance to visit the exhibition at İstinyePark! 
For some of us, the word Waterworld conjures memories of the dystopian film starring Kevin Costner. But Turkish photographer Hasan Cem Araptarli shows a natural, free, and joyous side to living on the water. His book Water World and the exhibition of the same name at Çağla Cabaoğlu gallery displays photographs from Myanmar, Cambodia, and Malaysia. Araptarlı's work won first place in the Natural Density Photography Awards in 2016 and an honorable mention in the International Photography Awards the same year. February 10 is the last day to visit the exhibition.
The Research Center for Anatolian Civilizations' new exhibition The Characters of Yusuf Franko: an Ottoman Bureaucrat's Caricatures brings together colorful and comical portraits of Ottoman politics in the late 19th century, as seen through the eyes of diplomat Yusuf Franko. From Italian ambassadors to Ottoman pashas and French singers, Franko depicted the icons of his Istanbul world. Through his pictures we learn about an empire that had complicated relations with Europe while maintaining its Middle Eastern identity. See the exhibition until June 1. 
Artist Feyhaman Duran, now the subject of a large exhibition at the Sabancı Museum, is one of Turkey's talented curiosities. Born in the Ottoman Empire, made in the Turkish Republic, master of Arabic calligraphy and Western painting, trained in Istanbul and Paris – Duran's life combines many opposing aspects of Turkish culture. The exhibition Feyhaman Duran: Between Two Worlds continues at the Sakıp Sabancı Museum until July 30. Learn more about the artist's life and the exhibition here.
One of the most influential photographers of the 21st century, Roger Ballen's Retrospective is available for your eyes to see at Istanbul Modern.
In his exhibition ArTriangle "City Stories," respected photographer Mustafa Seven has chosen to highlight the parallel lives of three cities: Istanbul, Tbilisi, and Baku. The exhibition continues until January 31 at 42 Maslak Art!SPACE Gallery.
If you don't feel like going out…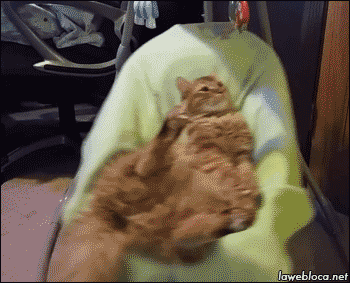 ​
In the January/February issue of our magazine, we dedicated a whole chapter to the best takeaway restaurants and services in Istanbul. Grab a copy, lay back, and let the city come to you.
Grab a copy of Madonna in a Fur Coat by Sabahattin Ali and turn this into a reading weekend. 
Run out of coffee? No need to leave the house. Visit tazekahve.co and select one of their blends, which they will deliver to your doorstep in a flash. 
Discovering the city…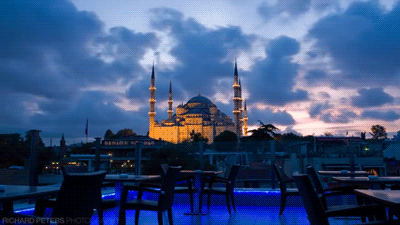 Whether you've been living here for a while or you're just a holidaymaker visiting for the weekend, here are some suggestions to get started on your Istanbul trip.
A city this culturally-rich has loads of museums. If you don't know where to start, check out this top 7 museums in Istanbul list to shape an idea.
Examine the Ottoman blanket over the city, and you'll find Byzantine remnants everywhere. Here are 7 landmarks along the former main street of Constantinople.
Learn more about the Hagia Sophia with this detailed piece and discover its detailed beauty.